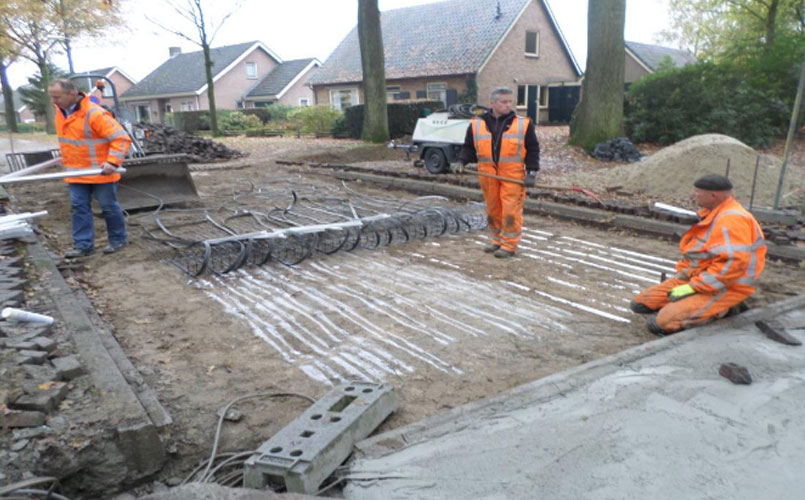 16 Jun

Laren Underpass Outdoor Heating Installation

Nicosia, 27th November 2014 Waar de zon schijnt, is de maan niet nodig! Laren Underpass Outdoor Heating Project The Heated Roads Consortium headed by Grontmij NV, Reef Infra BV and GFSC Group and supported by A.H.T. Netherlands B.V. have just carried out the installation of AHT Outdoor heating ribbons in a public underpass in Laren, Gelderland province-Holland. A total of 1200m of AHT Outdoor heating ribbons were used to de-ice a total of about 50m X 3.6m on both sides of the underpass.

The interesting detail of this project is that it has been split in 4 separate sections which will be controlled separately and each one will have different top layers such as asphalt and cobble stones asphalt etc. The data and experience of this project will be used by the Heated Road Consortium for much bigger projects in the pipeline in the near future in order to optimize the performance of the AHT outdoor ribbons and the other mater ial used in road construction.