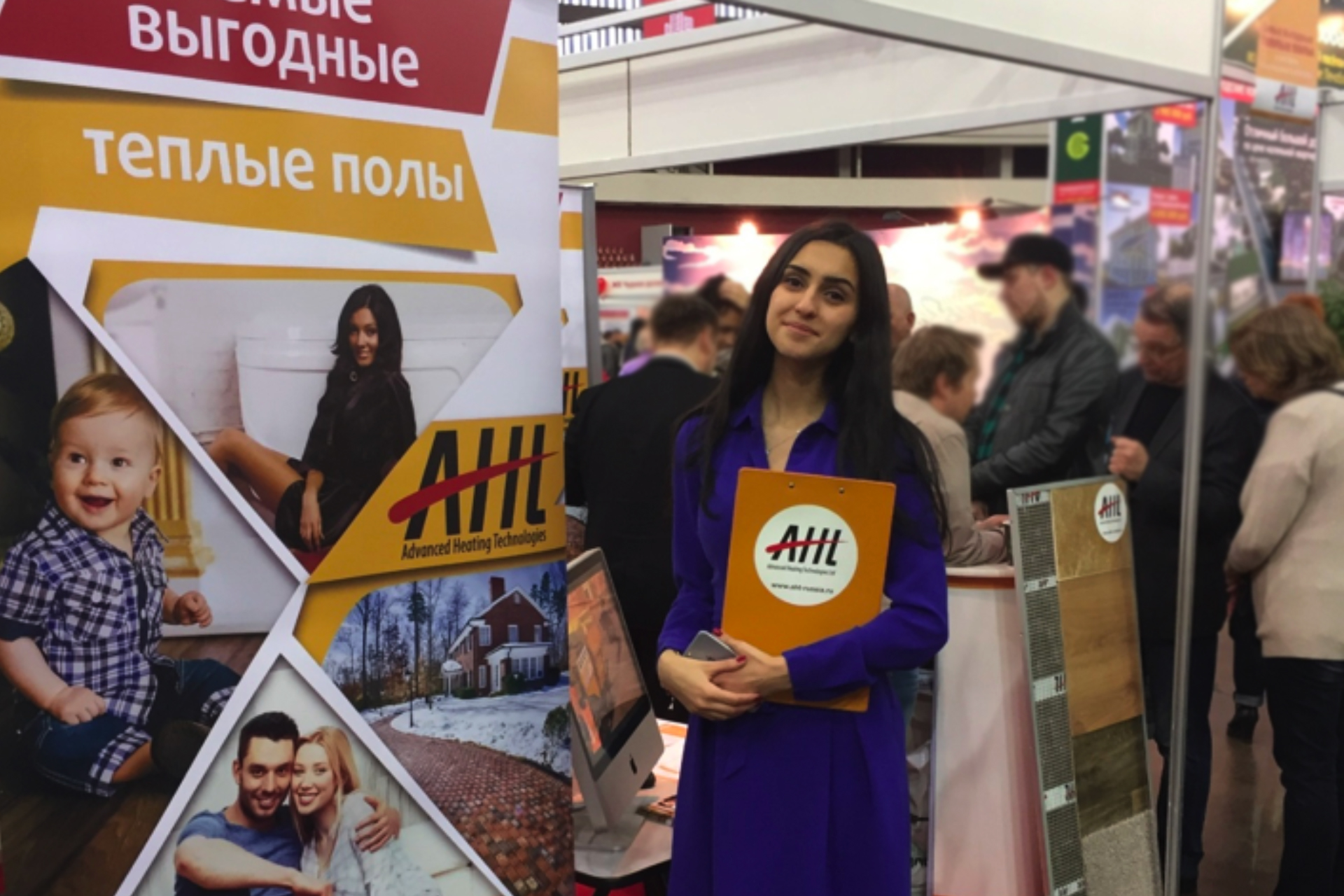 16 Feb

Housing Project Exhibition 2016 – Russia

The cutting-edge AHT Advanced Amorphous Metal Ribbon Technology was presented in a very powerful and effective way by the AHT Russia Team at the Real Estate Housing Project Exhibition 2016 in Saint Petersburg – Russia between 13 – 14 of February.

The Housing Project Exhibition is one of the most important and famous events in St. Petersburg and gathers more than 300 exhibitors and about 30,000 visitors under one roof. It had a very interesting and busy agenda with over 100 scheduled events such as seminars and presentations on city, suburban and foreign real estate. There were also be consultation hubs answering any questions on buying real estate and speakers shared their insight into effective discounts and campaigns as well as new real estate opportunities.

AHT Russia was one of the main speakers in two special conferences organized on the last day of the exhibition focusing on indoor and outdoor heating solutions and their success was so great that there were not enough chairs people to sit, so many people participated standing up all the time!

 We would like to thank and congratulate Mr Pavel Slutsky, Mr Dmitry Makhnev, Mr V. Gavrilin, Mr Haim Status and the rest of the AHT Russia Team for their excellent work and total belief in the AHT ideals with a special commendation to Mr Yoram Bornstein and Mr Yonatan Elimelech of AHT Israel for their 24/7 support.