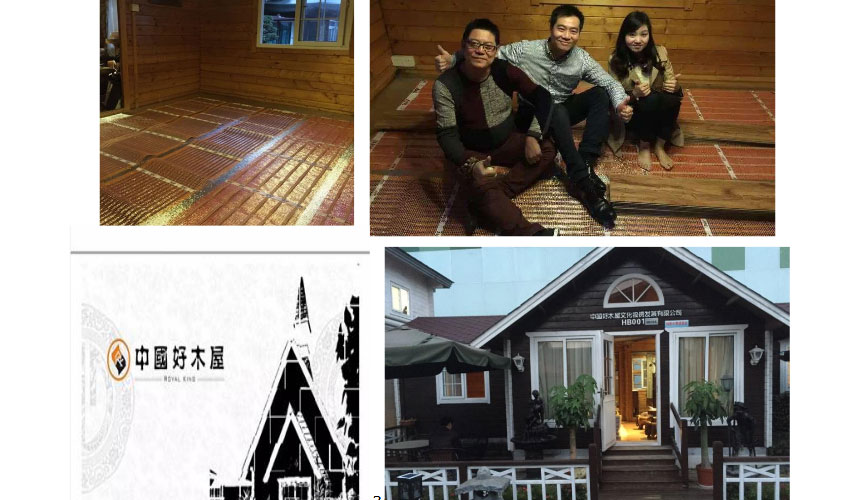 16 Jun

Landmark Cooperation Agreement with China Wood House Co Ltd

A&D Technologies FIPE, the authorized AHT distributor in China, has reached a landmark cooperation agreement with the China Wood House-Integrated Cabin Culture Development Co Ltd located in the California Sunshine Cultural and Creative Park, Shenzhen, China.

The agreement concerns the promotion and use of the AHT indoor heating mats to heat all types of wooden homes manufactured by China Wood House Co Ltd, a leading wood house supplier with a very wide product portfolio in China and in the international market with advanced manufacturing techniques, equipment and highly skilled professionals.

Both China Wood House Co and A&D Technologies share the same business principles in the core of which there is a shared culture of protecting the environment by promoting Eco friendly, energy saving and green residential developments, by integrating very well insulated homes heated with technologies which have 100% efficiency and they do not pollute the environment.