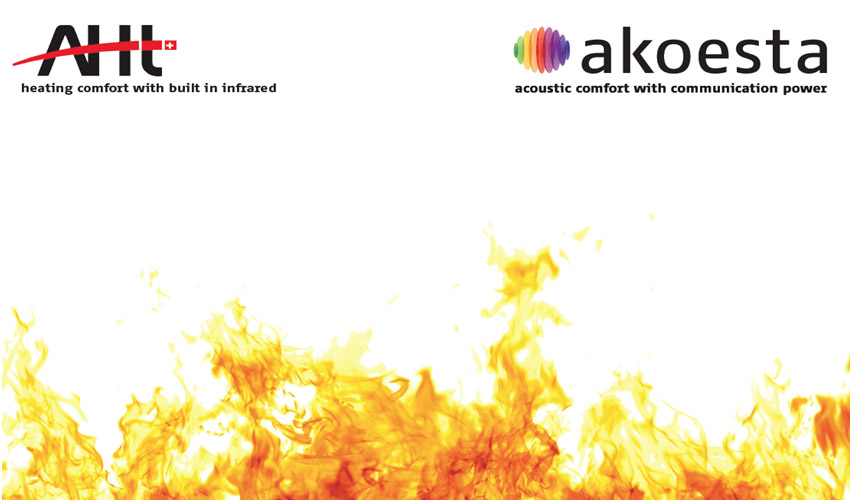 06 Jul

Innovative "Dutch" Heating Applications

Due to the unique characteristics of the AHT advanced amorphous metal ribbon technology, AHT-Netherlands has been exploring several new applications for the AHT heating mats which offer a lot more opportunities than "just hiding them under the floor". As a result already two new exciting product families have evolved:
AHT Acoustic Heating Panels
Acoustic panels have been around for many years in buildings for the sole purpose of improving acoustics and sound quality. A heated acoustic panel which will combine acoustics and heating without affecting negatively the acoustic quality of the sound transmitted was never tried before. So AHT Netherlands in partnership with Akoesta a leading design and communications Company in Holland have joined forces to create the perfect heated acoustic panel. The result were excellent both in terms of improved sound quality and heating performance and as a result now the AHT Acoustic Heating Panels are available in any size and have a built-in control system which allows them to be controlled through a smart phone!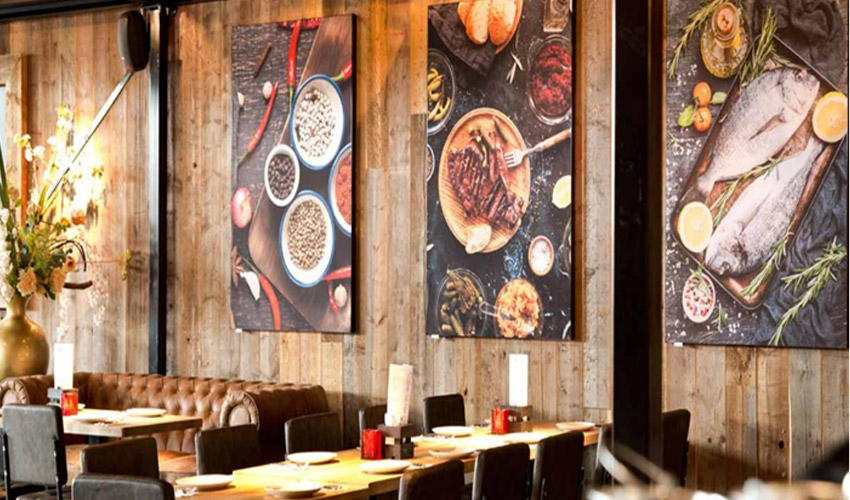 The communication value of the AHT Acoustic Heating Panels is as important as solving the acoustic problem and heating the area. The images displayed help to create a warm atmosphere thus creating a  cozy and relaxed environment for working, eating and all other activities. In commercial buildings this is an important contribution to job satisfaction of  employees and the positive experience of visitors. In restaurants it improves the whole experience of customers who apart from enjoying their food they can rest their eyes on the beautiful images on the panels and at the same time feel their gentle warmth.
AHT Heated Table Top
The AHT heated table top is a new and trendy product family, custom made and fully tailored to client's wishes. Made out of a concrete table top with "wooden design" and steel legs or a wooden chassis it is totally durable and resistant to all weather conditions. The AHT heated table tops can be made in any size and of course inside them they have already integrated our unique AHT amorphous metal ribbon heating mats providing comfortable warmth. Again they can be controlled with your smart phone, so how "cool" is that?