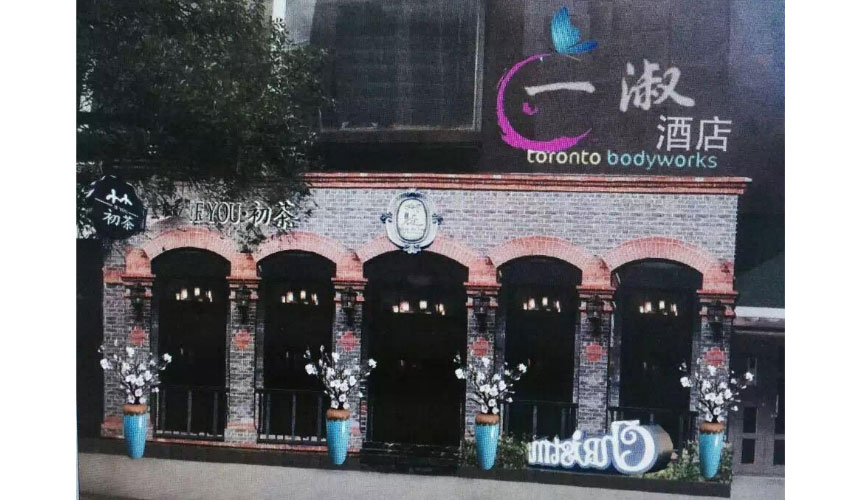 16 Jun

Hangzhou Xi Xi Yi Shu Boutique Hotel Goes Amorphous!

Exactly one year after the AHT Amorphous Metal Ribbon Technology and products range were presented in the Shanghai Green Energy Exhibition the AHT China Team has landed its first major project. The Hangzhou Xi Xi Yi Shu Boutique Hotel is currently being renovated and the AHT heating mats are being installed in all its 67 bedrooms!

Featuring all modern amenities such as free Wi-Fi, flat-screen TV etc. now the Xi Xi Yi Shu will offer a warm and cosy floor to its many guests, thus making it more attractive during the winter months. Kettle in the room. Every room has a private bathroom equipped with a shower. The Hangzou area is attracting more and more tourists who visit the famous Xi Xi Wetland and the Lingyin Temple. We would like to congratulate the AHT China Team for their endurance and determination to succeed and to thank Mr Alan Zhai, Doron Lapidot, Chris Li, Jason Jiang and the rest of the marketing and installation teams for all their hard and diligent work.

When asked how he felt about this first big success a very happy Alan quoted a famous Chinese proverb "The person who removes a mountain begins by carrying away small stones" and China has a lot of mountains!