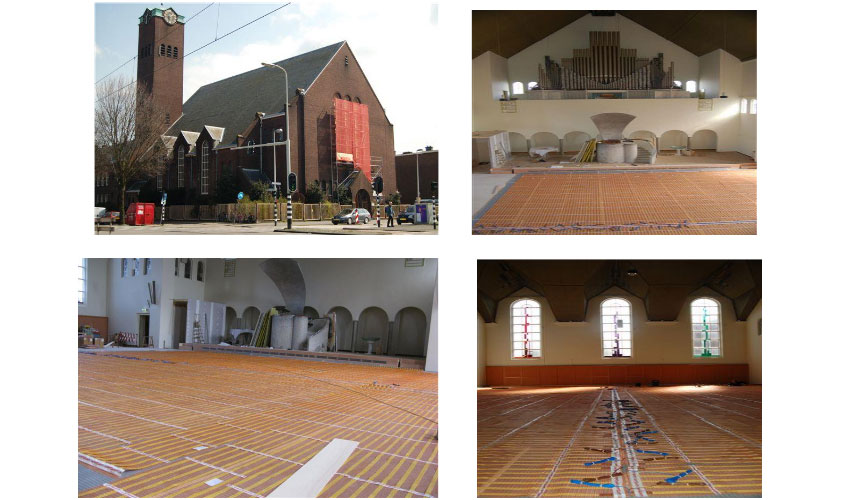 16 Jun

Cathedral Church The Hague – Holland

After a long and very detailed examination, the AHT Electric Underfloor Heating System has been chosen as the best heating solution for the Valkenboskerk Church located at Loosduinsekade in The Hague. The main concerns were to have an effective, economical and fast heating system which will not raise significantly the floor level. The AHT system with only 2.2 mm thickness satisfied fully all the above requirements and it is now a living part of this newly renovated beautiful church.

As usual the project was carried out the by the Timtrade team which installed 360m2 of AHT heating mats under the hands-on supervision of Mr Herman Timmermans. We are sure that many more Churches will follow this example and
choose AHT for their heating needs.